Nov 30, 2023 Update: If you want to display an Author profile on an article, product, or any page, we recommend you use the ECB Author metaobject. This way, you can create a single Author profile and reuse it on any page. Any edits you make to this artist profile will automatically be reflected on any page where it is used.
Blogs and content creation can be an effective marketing channel for any Shopify store. There are some arguments against how essential a blog is to a Shopify store - especially from ones who prefer to use transactional tactics such as Facebook, Google, or TikTok ads. But, if you aim at brand building in the long run, having an ecommerce blog as part of your Shopify store is a must-have and highly beneficial.
In this article, we will explore 10 amazing blog examples from Shopify stores and learn a few things about how to build an effective ecommerce blog.
But first, let's look at a few reasons why you should consider having a blog for your Shopify store.
Why does a well-thought-out ecommerce blog matter?
Here are a few reasons why you should consider having a blog on your Shopify store as part of your marketing strategy:
Increased website traffic: you can improve your Shopify store's ranking on search engines and attract more targeted traffic to your store (by providing valuable and relevant content and keywords for your target audience).
Organic lead generation: you can attract potential customers from search engines over time and drive more qualified leads who are looking for solutions that your products or services can provide.
Improved brand authority: Providing informative and valuable content relevant to your audience will help you build trust and position your brand as a reliable source of information.
Enhanced customer engagement: By covering different content related to your industry, you open up opportunities to create meaningful engagement beyond the product listings - such as discussions, Q&A around your brand.
How to build an effective blog for your Shopify store
If a blog is the right choice for your brand, here are a few key notes on building an effective blog on your Shopify store:
Define your target audience: define who your ideal customers are and create content that resonates with their needs and interests.
Consistency is key: publishing your new blog posts on a regular basis is a great way to engage with your audience and attract more organic traffic.
Promotion and distribution: share and promote your content via social media channels, newsletters, and other platforms to maximize your organic reach and direct more targeted traffic to your Shopify store.
Optimize for SEO: research keywords relevant to your target audience and incorporate them into your blog posts to optimize for search intent. Also, optimize on-page SEO such as keyword-rich title tags, meta tags, descriptive URLs, optimized images, etc.
Pro tips: You definitely don't need to have any advanced technical skills or hire a professional developer to customize your blog post pages using Posstack Easy Content Builder. Check out these blog post examples to see for yourself: here, here, and here.
10 blog examples from Shopify stores for inspiration
It's not easy to get an ecommerce blog right, and for that reason, we curated our favorite blog examples from the top Shopify stores for your inspiration. These are great examples of how Shopify stores create and present their blog pages in a way that engages their target audience and drives business growth.
Kettleandfire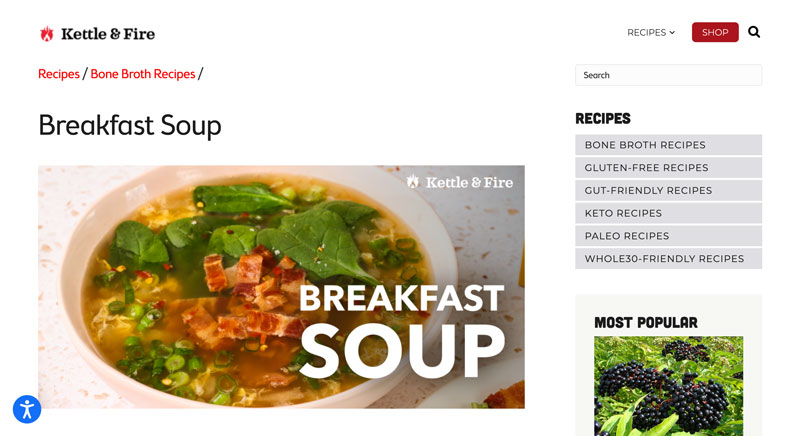 Field Company
Fellow Products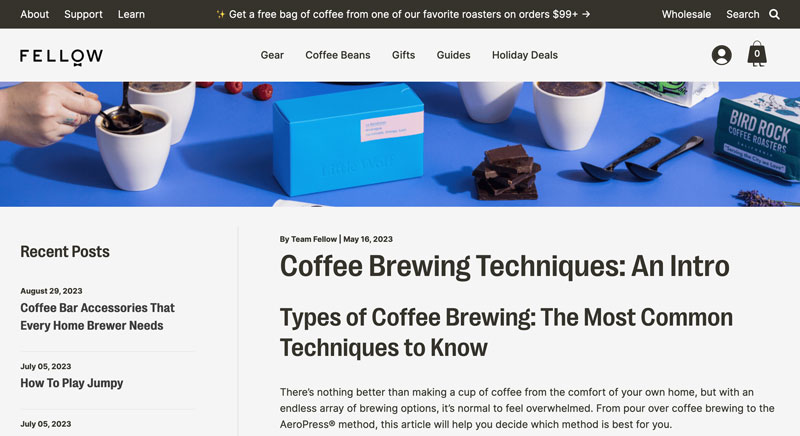 Jones Road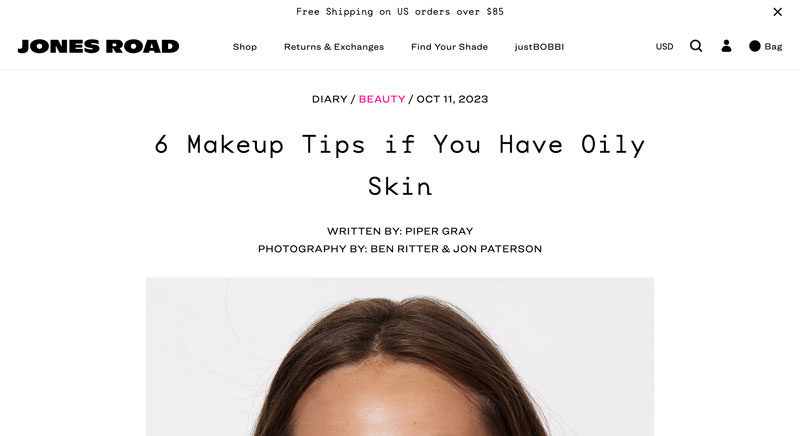 Lyma
Crabtree & Evelyn
Stussy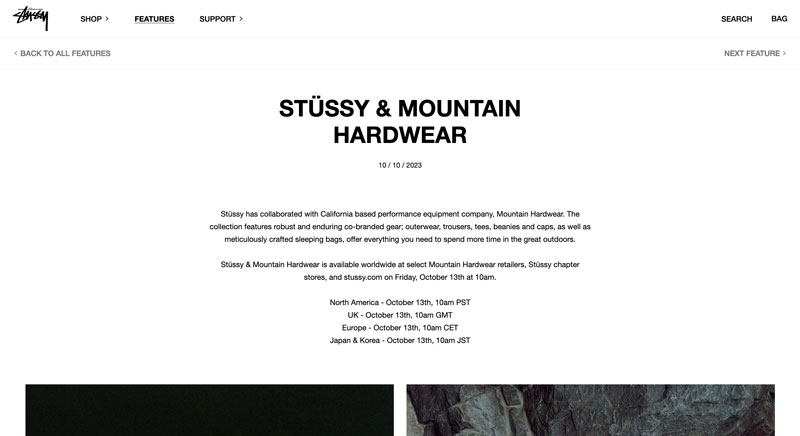 The Hundreds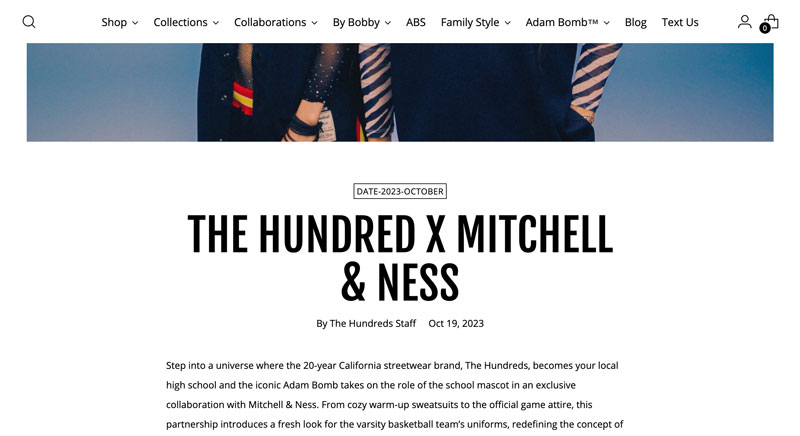 Donner
Grace & Lace
Useful resources: Easy Content Builder lets you create personalized blog posts with rich-content sections and flexible layouts directly within your Shopify theme editor.
Pre-built Blog Post templates for your Shopify store
(Created by Easy Content Builder)
Conclusion
Blogs are not the right move for certain brands. However, for most Shopify stores, an ecommerce blog should be a core part of your marketing channels where you can provide your target audience with informative and valuable content such as ecommerce insights, tips, and success stories. That's why many successful Shopify brands, including some examples mentioned above, turn their blogs into an effective media space to engage their potential customers and drive business growth.
With the right tool, like Easy Content Builder, you can quickly create unique blog post layouts or implement new sections on your existing Shopify articles more flexible than ever. You can also duplicate the whole article template or a section to test different variations to find the one that works best for your Shopify store.