For any Shopify store, About Us is a substantial page that you need to take seriously. Anyone new to your store wants to learn more than just the price point before they make a purchase decision. So, "About Us" page is an effective way to connect with your potential customers better and earn their trust over time.
This article will provide 12 best 'About Us' examples and tips for creating a compelling About Us page on your Shopify stores.
Elements of an 'effective' About Us page
The best About Us page forms an emotional relationship with potential customers. So, how can you resonate with that and create one that connects well with your customers and builds trust?
No two About Us pages are the same. Here are some essential elements you can iterate to make your unique 'About Us'.
A brief summary of your business story: a contextual insight into why you (the founder) started this business, your beliefs and core values.
Differentiation: Please remember that the About Us is not just about you - it's about what you can do for your potential customers. Highlighting your unique selling points can help customers choose your store over your competitor.
Humanizing your brand: make your brand more relatable with real pictures of your team, share their expertise, and showcase the passion that drives your business.
Customer success story: featuring your customer testimonials or success stories can reassure potential customers that they are making the right choice when purchasing products/services from your store.
Have a CTA: Encourage potential customers to take the next step with a clear Call To Action (CTA) after viewing your About Us page, such as "Get in touch" or "Talk to us".
12 About Us page examples
Alo Yoga
Life Interiors
Kettleandfire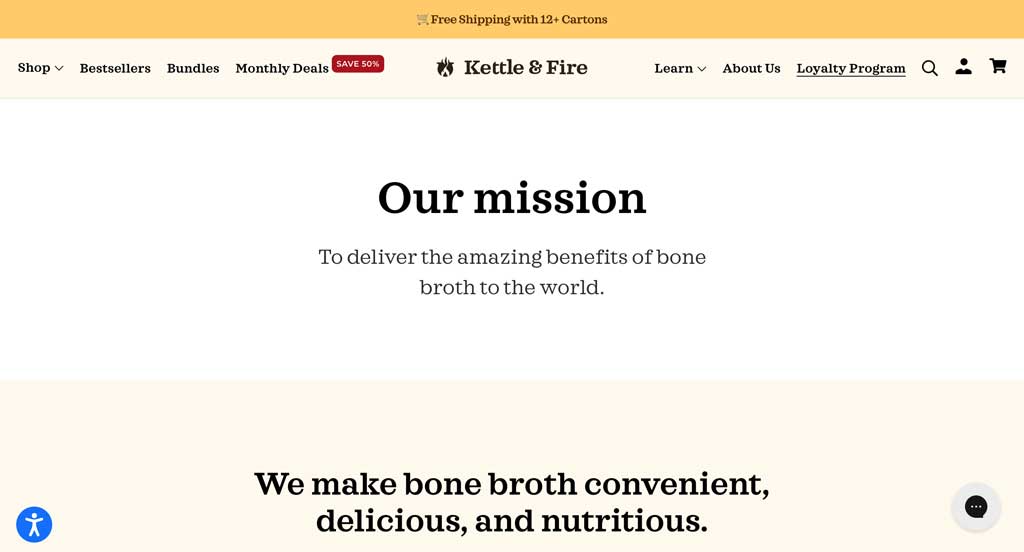 Active Truth
Lyma
JB Hi-Fi
Fellow
Jungalow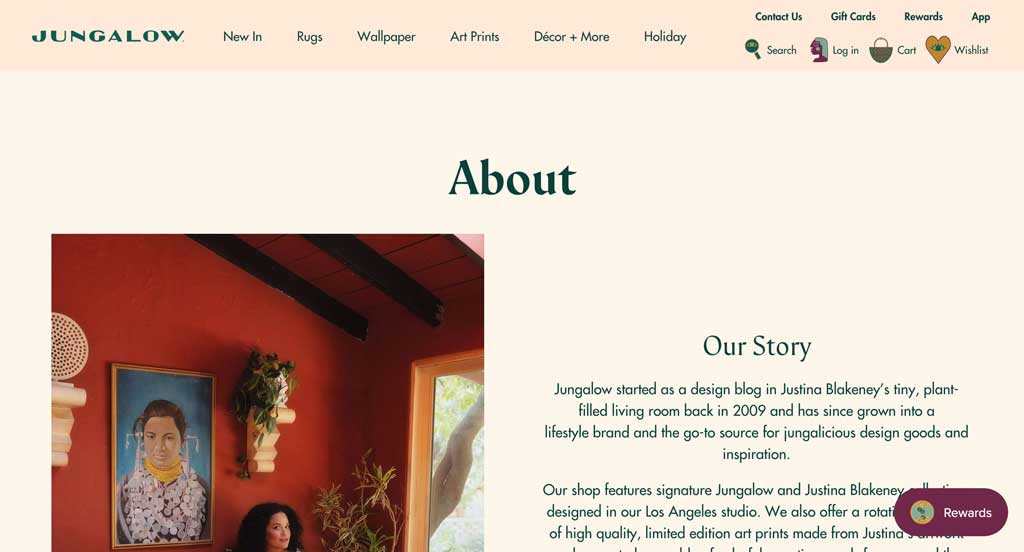 The Hundreds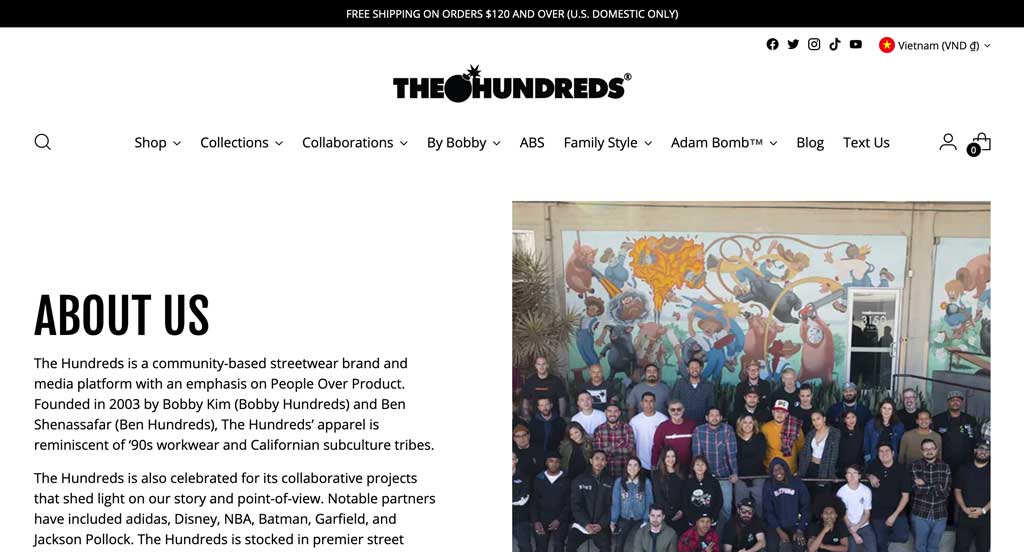 Iya Foods
BPI Sports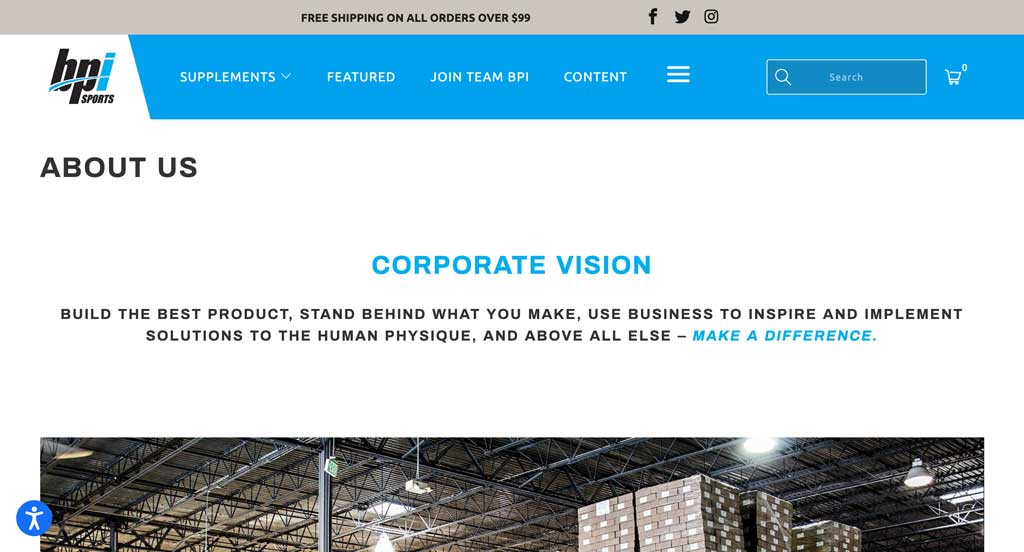 Wild Fork Foods
About Us page templates
Now that you've looked at inspiring About Us pages from successful Shopify brands. Maybe it's time to review your About Us page.
A good story to tell and creative copy is just the start. You need to present your own story in an appealing visual way. Shopify website builders like Easy Content Builder will do the heavy lifting for you. You can use the prebuilt About Us template and copy and paste your story into it.
Here are some inspiring About Us templates for you to consider:
Conclusion
A well-crafted About Us page is crucial for your Shopify store as it helps increase loyalty and build trust with customers. So it's worth investing time and effort into creating an engaging, informative, and authentic About Us page.
If you're just starting out, sharing your beliefs and values is enough to start with. You can improve and recall your humble beginnings as you grow over time.